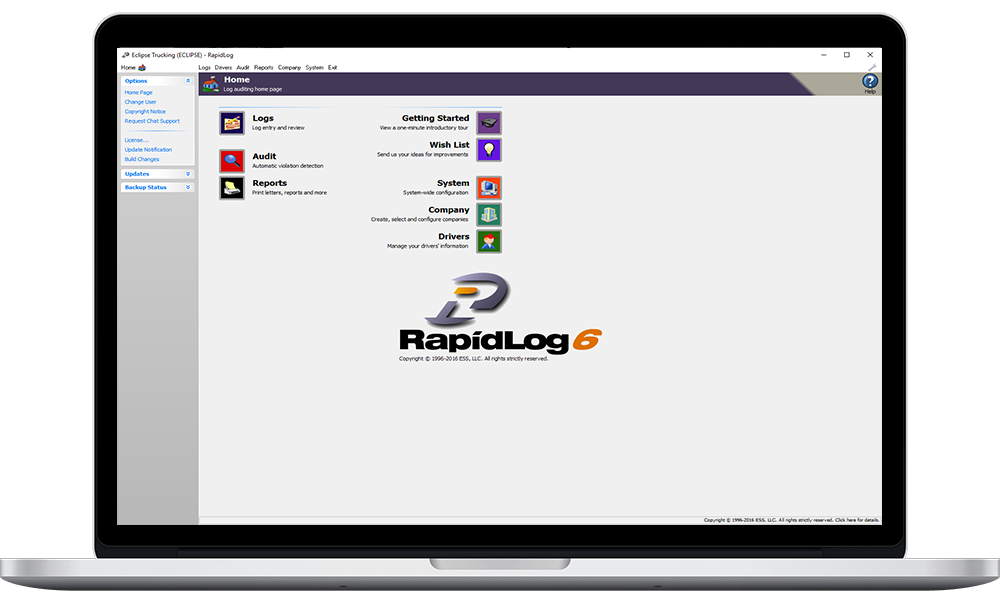 For over thirty years we've provided leading edge technologies that deliver ultimate flexibility at the lowest total costs. That commitment continues today. While our competitors are busy copying our latest features, we're hard at work coming up with even better tools for affordable compliance!
Ask Any of Our 3,000+ Customers!
Try RapidLog, head-to-head, against your current or any competitive system. If we don't at least cut your total compliance costs by 33%, or if you are not satisfied for any reason, cancel within 30 days for a refund.
Here are just some of our innovations since 1989:
Sheet-fed scanning and recognition
High-speed batch scanning recognition
Automated checkpoint vs. duty-status auditing
Reasonable driving time audits
Any-Log recognition technology
Consolidated auditing of paper and EOBR
GPS and CSA 2010 audits
Pay-As-You-Go Auditing Software
Fully automated falsified paper-log detection
More on the way! …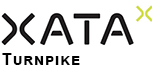 Hours of Service
We handle all US, Canada, US Intra-state, Oilfield and similar rules, including jurisdiction changes throughout the day.
Violation Prevention & Falsification Audits
Do you need to find falsified logs? If you are concerned about your CSA 2010 rankings, or have Qualcomm, PeopleNet or similar systems, it may be important to find your drivers that falsify logs. We can help.
Anything from Lightweight to Heavy-Duty
Simple: Audit fuel data against on-duty time on logs.
A little more: Check CSA 2010 points like out-of-service, accidents, and tickets against duty status records.
Certified change-of-duty locations: Get valid locations from GPS from drivers with laptops.
Heavy-Duty: Our GPS Validation service finds drivers that falsify paper logs automatically by ensuring vehicle movement (from GPS data) is logged as driving.
Max: Switch to ELD for ultimate violation prevention and enforcement.
Slice & Dice Your Data
Notification Letters: Notify drivers of violations, upcoming expirations, and more.
Violation Summaries: Find out where individual drivers, or your company as a whole is having problems.
Violation Lists: See the details for each violation.
Late & Missing Logs: Finally, an easy way to see what logs aren't on file.
Driver Lists: Rosters and more.
Recaps: See how many hours your drivers have available, and what their usage patterns have been in the past.
Random Selection: For drug and alcohol screening.
Mock Audits: Print analysis reports that are similar to what auditors will use to check your compliance. Now you can find problem areas before they do.
Smart Letters™ for Easy Follow Up
Thorough follow up for violations is tricky. Drivers can turn in previously missing log, misfiled logs can be sent to the correct driver and date, legimate corrections are made, all resulting in constantly shifting violations.
Our Smart Letters™ automatically handle all these complications for you, allowing you to follow up on logs as soon as they're submitted by each driver, and generating revised letters automatically.
Twice the Speed, Guaranteed
Spend as little time as possible on data entry by using RapidLog. Our systems are twice as fast as the competition, and we'll be glad to prove it in a side-by-side comparison.
By using highly-tuned algorithms, we slash the amount of data that requires human review, saving precious time and labor resources.
Cut Paper-Log Form Costs by 40%
If you are still using two- or three-ply log forms (with carbons or carbonless paper) you can slash your form costs by switching to single-sheet logs. Drivers can then scan logs (at a truckstop, at your terminal, even in-cab) which is considered the carrier copy, while the driver retains the original as his/her copy. The FMCSA has recently explicitly approved this.
Intermingle Paper & ELD Logs
Our paper-log processing systems seamlessly intermingle paper logs with ELD data from our equipment or third-party systems. You are in total control of when and where you convert to ELD, and if an ELD unit temporarily goes down, you can quickly process paper logs for those driver/days without laborious manual entry.
Handle Mixed-Log Scenarios
Get consolidated audits and reports across any combination of ELD vendors and paper logs. Great for conversion to ELD, dealing with mixed ELD-hardware fleets, and to keep from getting locked into a single ELD vendor.
Don't Settle
Maybe you're finding onboard log solutions from other vendors don't measure up to what you've come to expect from RapidLog.
Less mature audits, reduced functionality reports, inability to quickly enter paper logs, inability to print intermingled paper and ELD data during audits, lack of driver follow-up tools and more can all be disappointing.
By pulling your ELD data into RapidLog you get an instant upgrade and ultimate flexibility.
Mix & Match ELD Providers
Tired of your current ELD provider and want to gradually move to a different system? No problem! RapidLog can handle ELD data from multiple ELD providers and can help consolidate your data during your transition.
$
5.99
/driver per month
$10.00 monthly minimum
Free Program Updates Forever
Checkpoint & Fuel Integration
Updates to Federal/State Rule Changes
Comprehensive Online Training
Access To Live Technical Support
Data Backed Up In The Cloud
Access RapidLog From Anywhere
Free Install up to 3 Stations ($99.00 per station over 3)
Full Service
Let Our Team Handle It
Consulting & Audit Support
FMCSA's Drug & Alcohol Management
Fuel & Mileage Tax Filing
Extended Fleet Services (EFS)