Flexible Paper & ELD Logs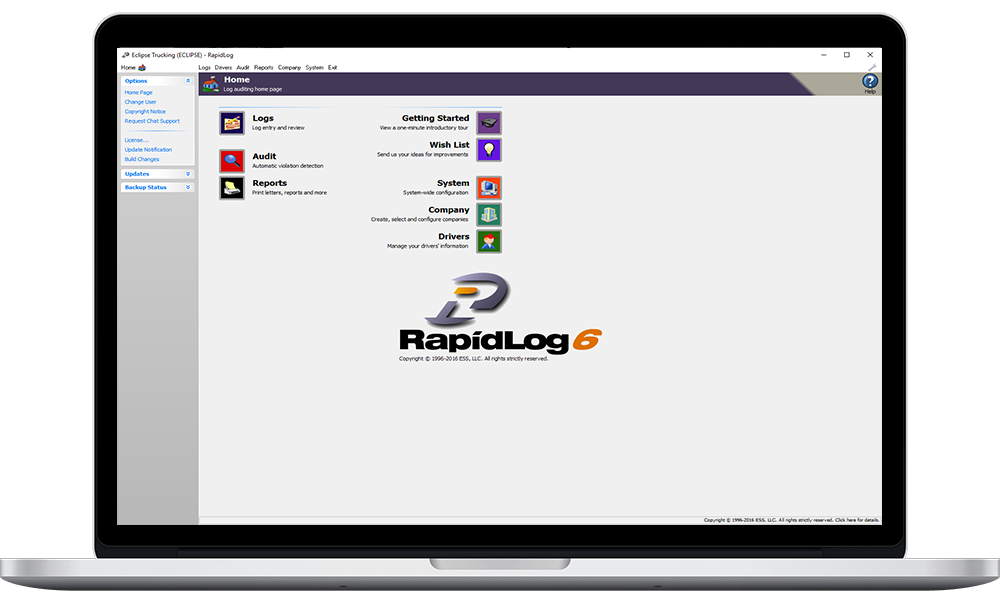 Our Numbers Speak For Themselves
Per Driver Per Month with Our Self Hosted Option.
With over 30+ third party ELD and Fuel Card integrations
make the most out of your data.
More than 70 Provincial, State, US, and Canadian jurisdictions available to handle any rule set you need.
Rapidlog products have been used for over thirty years at 3,000+ carriers to audit over 1 billion logs, error free!
The following changes, fixes and modifications are included in the 02/28/2021 build of RapidLog Added new some new reporting features For the reports that can be exported as text the columns can be moved the header columns can be renamed Fixed an issue with some data from Zonar where no current duty event was found in a record. Fixed an issue with AssetWorks to show more remarks values for some duty points. The checkpoint audit should now give falsifications on "Off Duty" days where it is off duty because of the prior days status.