Flexible Paper & ELD Logs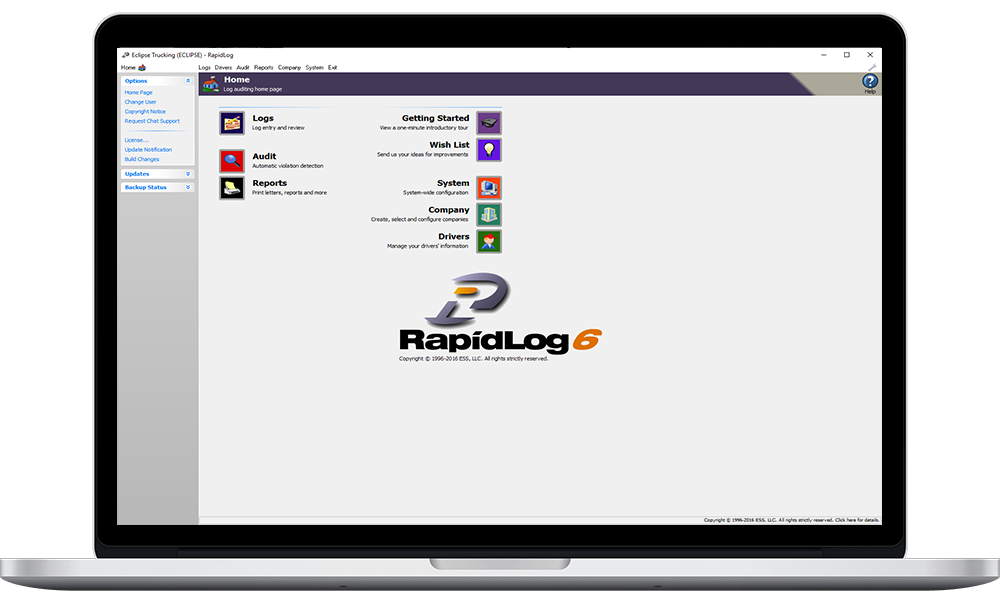 Our Numbers Speak For Themselves
Per Driver Per Month with Our Self Hosted Option.
With over 30+ third party ELD and Fuel Card integrations
make the most out of your data.
More than 70 Provincial, State, US, and Canadian jurisdictions available to handle any rule set you need.
Rapidlog products have been used for over thirty years at 3,000+ carriers to audit over 1 billion logs, error free!
Effective November 1, 2021, the remittance address for making RapidLog payments is changing.  If you pay by ACH, please contact us to update your paperwork. This will not affect credit card payers. Please update your accounting records to reflect the following address for mailing checks: Standard Mail Fleetworthy Solutions, Inc. PO Box 8026 Carol Stream, IL 60197-8026 Overnight Mail Fleetworthy Solutions, Inc. c/o WAB Lockbox Operations Box #8026 8430 W Bryn Mawr Ave Ste 260 Chicago, IL 60631 Please remember to allow for sufficient mail time when paying by check. To post your payments immediately and avoid USPS issues, you can also pay by credit card online or contact us to setup electronic payments. If you have any questions or concerns, please contact us at accounting@rapidlog.com or 1-877-274-3564 ext. 706.