Flexible Paper & ELD Logs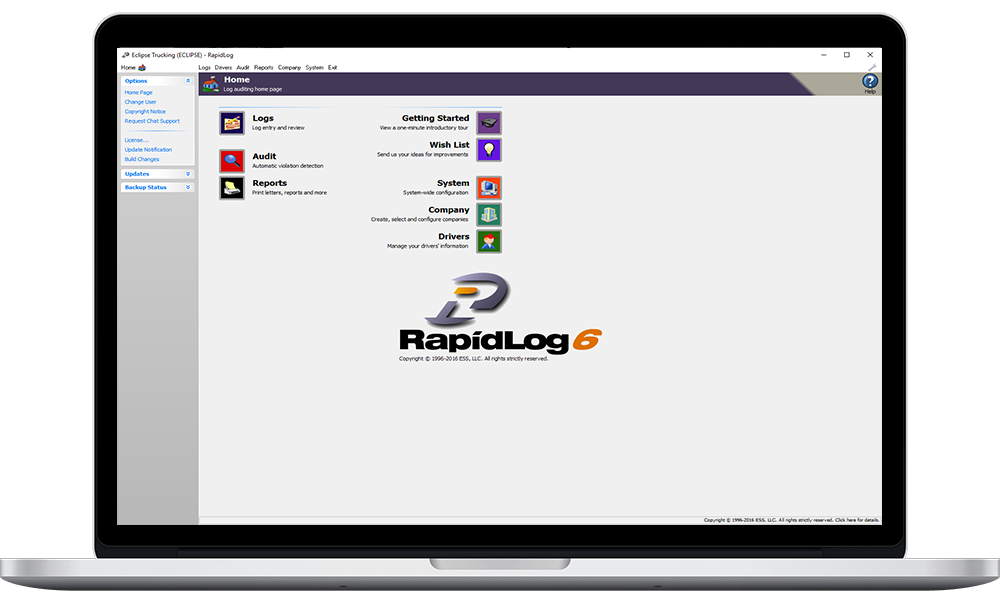 Our Numbers Speak For Themselves
Per Driver Per Month with Our Self Hosted Option.
With over 30+ third party ELD and Fuel Card integrations
make the most out of your data.
More than 70 Provincial, State, US, and Canadian jurisdictions available to handle any rule set you need.
Rapidlog products have been used for over thirty years at 3,000+ carriers to audit over 1 billion logs, error free!

The detail included with the violation reports is great. They save me from having to write out detailed explanations to my drivers.

SmartLetters do help me to relate better to the drivers, and encourages them to avoid similar violations in the future.

Drivers accept violation reports, and I don't have to worry about verifying violations.
I only wish that our other software vendors had the same philosophy of outstanding customer service demonstrated by RapidLog.

The speed is GREAT!! We keep our logs caught up on record time now!
J.N. - Western Dairy Transport, LLC

A huge benefit to us has been the amazing people behind the RapidLog product. Even now, years after installation, they always go the extra mile to help us get every last benefit from the software.

With RapidLog, we do a more thorough audit with 60% less manpower. Truly amazing.
B.E. - Central Trucking, Inc.
RapidLog cut our log auditing process down to 20% of the auditor's time, allowing more time to be devoted to counseling drivers and other safety-related duties.
Even though we're a little company, the RapidLog staff treats us like we're one of the big outfits; they really take care of their customers.
B.E. - Jetway Carriers, Inc.
The following changes, fixes and modifications are included in the 07/31/2020 build of RapidLog Fixed Checkpoint audit issue with seeing falsification on an unentered log. Added new FMCSA rules to be in effect on 9/29/2020. Added feature to allow inactive days to be added for old logs when importing ELD data. Added Forward Thinking Systems to Eobr Downloader. Added check to see if Eobr Downloader was available. Enalrged icons on Log Entry page for image processing. Added audit feature for auditing On Duty time at checkpoints. Added Manual Miles override to allow EOBR log data to have miles entered manually and remain after a reimport Added ability to get miles in PeopleNet import Added feature to download distance from VisTracks based downloaders; Cyntrx, GFI Systems, Nextraq Added feature to get ELD distances in Miles or KM correctly for the company settings in RapidLog Added shipping docs and location details in GeoTab download